---
---
Fischbein Introduces HAS 300 Hot Air Sealer
Statesville, NC - November 2, 2014 - Fischbein, a world leader in bag closing technology and packaging solutions, has recently introduced the HAS 300 heavy-duty hot air sealer. The HAS 300 is specifically designed for closing polyethylene, pillow-type, and gusset bags within harsh environments.
Unique to the HAS 300 is the method by which sealing pressure is constantly monitored via load cell technology which ensures consistent, high-integrity sealing.
The HAS 300 produces strong, sift-proof closures on standard, flush-cut polymer bags intended for products such as fertilizers, minerals, feed additives, agricultural seed, pet food, cat litter, chemicals, powdered dairy products, and bakery mixes.
"The HAS 300 provides extraordinary performance and dependability for challenging applications that requires strong, sift-proof closures," says Lee Thompson, Vice President of Sales and Marketing for Fischbein.
About Fischbein
Fischbein designs and manufactures bag packaging equipment and complete systems under the Fischbein, Saxon and Inglett brands. For over 100 years, Fischbein has been the leader in sewing and sealing systems by delivering highly engineered, robust and dependable solutions. Serving customers worldwide in agriculture, animal feed, seed, pet food, chemical, mineral, milling, food, building material, medical and pharmaceutical industries, Fischbein has a full range of sealing, filling, weighing, handling, and palletizing equipment that is sold and serviced in more than 190 countries.
Fischbein is a Duravant Company. For more information, visit www.fischbein.com.
About Duravant
Headquartered in Downers Grove, IL, Duravant is a global engineered equipment company with an over 100-year operating history. Through their portfolio of operating companies, Duravant delivers trusted end-to-end process solutions for customers and partners through engineering and integration expertise, project management and operational excellence. With worldwide sales distribution and service networks they provide immediate and lifetime aftermarket support to all the markets they serve in the food processing, packaging and material handling sectors. Duravant's market-leading brands are synonymous with innovation, durability and reliability.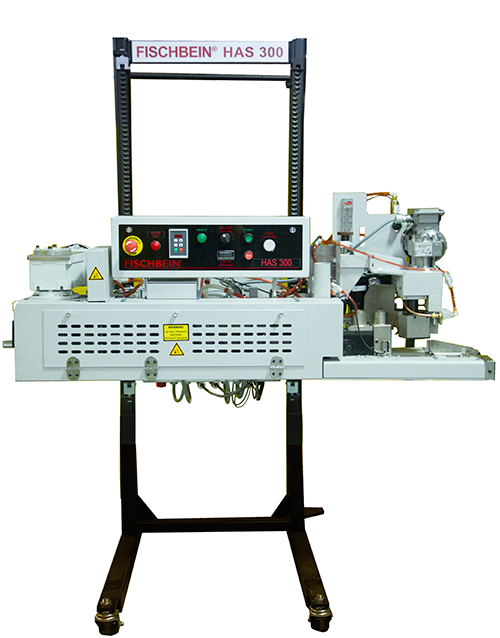 Media Contact:
Buffy Hagerman
Sr. Marketing Coordinator, Western Hemisphere
704.838.4628
bhagerman@fischbein.com

www.fischbein.com