---
---
FMH Conveyors announces opening of new facility in Jonesboro
Leading material handling equipment provider, FMH Conveyors, prepares for future growth by investing in a new 195,000 square foot building.
Jonesboro, AR – February 14, 2017 – FMH Conveyors, a global leader in material handling equipment for fluid truck loading and unloading applications, announced the completion of their new 195,000 square foot building located at 9701 E. Highland Drive, Jonesboro, AR today. The facility is officially open for business and a grand opening ceremony will be held on Friday, February 17, 2017.
The new site, which serves as the company headquarters, allows FMH Conveyors to expand their capacity and consolidate all US manufacturing in a single facility. Prior to the new building opening, FMH Conveyors was headquartered in Suwanee, GA with manufacturing facilities in Hampton, VA and Jonesboro, AR.
The opening of the new building created 110 new jobs. "We are very excited to expand our business here in Jonesboro," said Kurt Huelsman, President of FMH Conveyors. "Jonesboro offered many attractive incentives, not to mention its central location, skilled workforce and supply chain resources. It was definitely the right business decision, and the community has been very welcoming."
FMH Conveyors has a long history of delivering solutions for fluid truck loading and unloading applications with trusted brand products. "We have experienced tremendous growth over the past several years largely due to the commitment we make to our customers. We strive to meet their demands with on-time delivery and excellent customer service," said Mike Kachmer, President and CEO of Duravant, the parent company of FMH Conveyors. "This building is an investment in our future and will enable us to continue to provide the highest standards of quality and service."
About FMH Conveyors
FMH Conveyors Americas, headquartered in Jonesboro, AR, designs and manufactures products for truck loading and unloading applications. The NestaFlex and BestFlex brands lead the market in flexible gravity and power conveyors, while MaxxReach, BestReach, and BestConnect are the premier brands in telescopic and rigid conveyor systems. Known worldwide for their durability and reliability, FMH Conveyors' products are engineered to support the material handling industry maximize productivity and increase efficiency. FMH Conveyors is a Duravant Company.

For more information visit www.fmhconveyors.com
About Duravant
Headquartered in Downers Grove, IL, Duravant is a global engineered equipment company with manufacturing, sales and service facilities throughout North America, Europe and Asia. Through their portfolio of operating companies, Duravant delivers trusted end-to-end process solutions for customers and partners through engineering and integration expertise, project management and operational excellence. With worldwide sales distribution and service networks, they provide immediate and lifetime aftermarket support to all the markets they serve in the food processing, packaging and material handling sectors. Duravant's market-leading brands are synonymous with innovation, durability and reliability.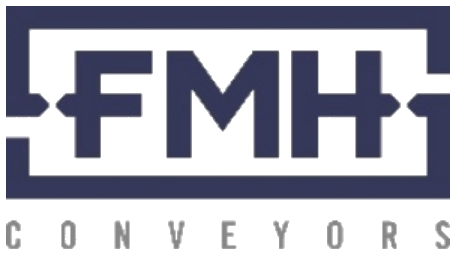 Media Contact:
Ashley Jones
Sr. Marketing and Sales Coordinator
678.745.3735
ashley.jones@fmhconveyors.com

www.fmhconveyors.com