When you first meet Guillem, your instinct is to match the overwhelming wattage of his smile. Which is tough. Because Guillem Clofent is one of those truly authentic people; he will tell you what is on his mind in accented, but perfect English.
He likes to gently chide me on my attempt to speak Spanish, which really doesn't extend far past "Hello, how are you. I am good." He good-naturedly laughs as we transition back to English. Phew.
Guillem Clofent is the Managing Director of Mespack, a Duravant Operating Company. He came to Mespack in 2019 from Girbau Group, a Spanish family-owned company based in Catalunya, Spain. He made the career move to Mespack because he "fell in love with the Duravant leadership team, their style of listening and level of transparency."
"The opportunity was magnetic – it pulled me in," Guillem says. "I wanted to work for a company that appreciates the value of its people. Even though Duravant is a larger organization, they understand this. I need to be close to our employees."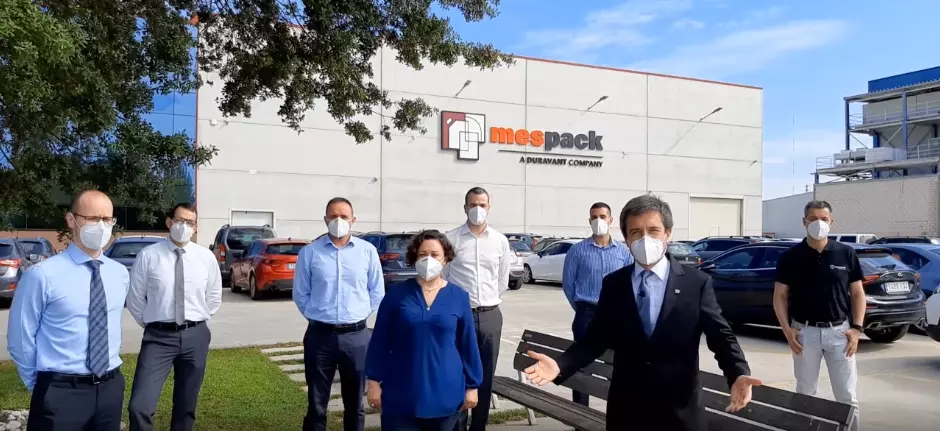 Guillem was born in a town about 15 minutes away from where Mespack's facility is located. He is the oldest of three brothers whose parents were entrepreneurs in the meat processing industry. Guillem's father was a hands-on leader who liked to meet personally with customers and learn exactly how to make them happy. Guillem would watch and take note of these interactions at the industry trade shows where he would assist his parents by working the booth. He realized that something as simple as a proffered cup of coffee had the power to bring a smile to a customer's face. Every little detail mattered when it came to servicing customers. This lesson Guillem learned early and took to heart.
Guillem married Montse, a high school teacher, whom he describes as being "born" for the role. They have two daughters Aina (21) and Olga (18), both of whom are overachievers. Aina is studying to be a pilot, which he "hates," he says with a smile. "I don't want to know when she is flying." Out of 30 students in her class, she is only one of three women, and you can hear the pride in Guillem's voice as he describes her dedication to her studies. Olga is in her first year at University and studying International Relations. "She is very curious about political systems, especially in the United States, the Middle East and China."
Mespack is headquartered in Barcelona and located close to the sea and the mountains, which is perfect because Guillem loves to get out into nature with his family. They have a tradition to go hiking every summer, where they take the same route from camp to camp, spanning a 2-week period. He relishes this time with family and loves that it allows him to reset and come back to work refreshed, ready to focus on the customer, and to protect the fragility of the outdoors that he loves so much.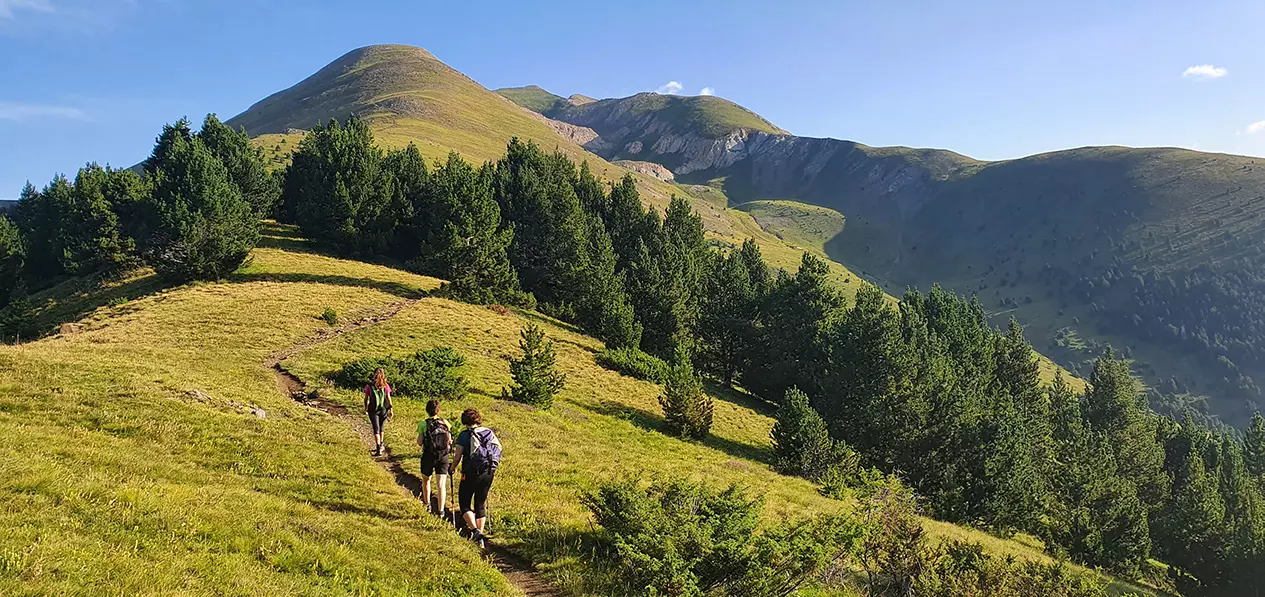 Montse Aina and Olga hiking
Delivering exceptional equipment, service and innovation is what Mespack does best.
"We are very proud of our equipment," Guillem says with a large smile. "We have proven our efforts to deliver sustainable material equipment solutions to our customers, which is not just a trend, but becoming an industry standard."
Mespack has designed sustainable packaging solutions for large CPGs the world over, and recently partnered with Nestle to help them deliver on their commitment to use fully recyclable or reusable material in all their packaging materials by 2025. The Nesquik pouches developed by the team completely replace plastic chocolate powder pouches with paper, resulting in a reduction of 100% of plastic usage.
"This was the first time on Earth that this was done!" Guillem says proudly.
Plastic to Paper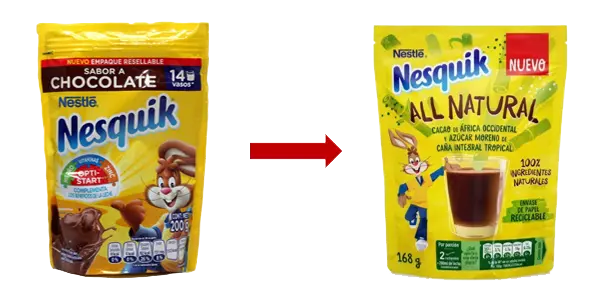 Nestlé reduced 100% the use of plastic adopting a paper film
We enjoy working with our customers as their partner, leveraging our global footprint, and with a local feel to the service we provide.
This project would never have come to fruition without Guillem and his team's dedication to innovation and making sure the customer's goals are accomplished – that innate sense of every little detail mattering in the end.
"We took an open innovation approach to this project," Guillem says. "We evolved the process together with the customer and our external partners. There was no pride of ownership or the 'invented here syndrome.' It was truly a collaborative effort, cultivated by the Mespack management team, of whom I am very proud."
The Mespack team isn't done, however. They continue to work with global leaders like Reckitt Benckiser, who has publicly committed to develop "more sustainable" products, measured in terms of its carbon footprint or water impact, aiming for a 10% improvement on the benchmark.
Rigid to Flexable
Reckitt Benckiser reduced by 70% the weigh of plastic
Creating a more sustainable future is an overwhelming goal, but it is one that the Mespack team takes seriously and personally. And with Guillem at the helm, driving that spirit of collaboration among the team, innovation in sustainable packaging solutions will be Mespack's legacy to the world.